The Family Business
Lockbriar Farms is a family-owned and operated fruit farm tucked outside of the historic Eastern Shore town of Chestertown, Maryland. A key to our 30 years of success has been a strong loyalty and commitment to and from our family and customers.
As a family, we work day-in and day-out to keep it all moving forward. As written in 1787 by Thomas Jefferson to George Washington, "agriculture is our wisest pursuit, because it will in the end contribute most to real wealth, good morals & happiness." Our crew is tireless, carrying a particular balance of neverending hard work and rewarding accomplishment, all with grace, into each working day!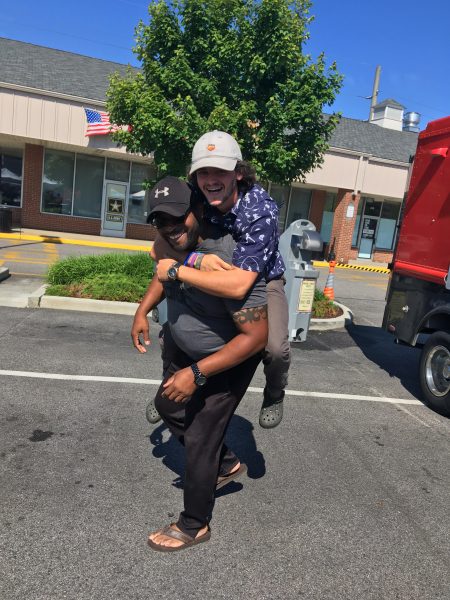 ---
Wayne R. Lockwood Sr.
Founder + Farmer
A multi-generational Eastern Shore farmer growing up on a dairy outside of Sudlersville. Wayne wanted to share the joys and pass on the art of agriculture to his family. The mastermind behind the namesake "Lockbriar," a brand inspired by an old acreage of brambles on the hill of the original farm in Cecil County, Wayne spends hours planning each and every meticulous detail of the coming season, with hopes of yielding gapless succession. Always learning and improving the Lockbriar experience, Wayne attends annual conferences featuring new ag technologies, experiments different and unique varieties for the Wye Research Center, and is always studying up on modern methods to incorporate into our sustainable farming model. With a library full of books, he is able to apply his years of experience to expand, improve and diversify our brand and operation daily.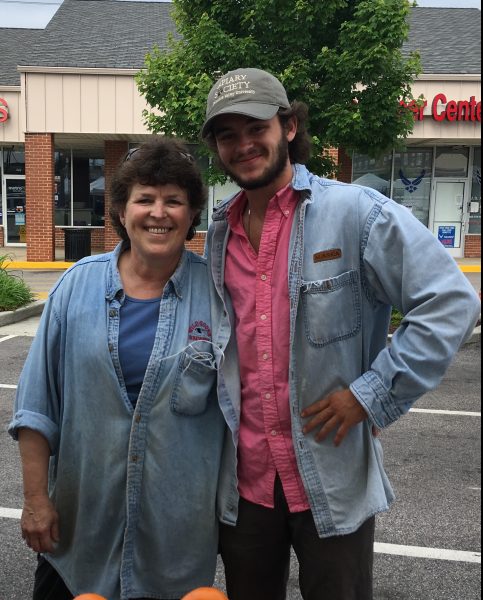 Marcella Murray Lockwood
Proprietor
The owner of a successful multi-generational family business with her siblings, Marcella also manages all the behind-the-scenes of the farm. Her life-long experience of working in retail and coaching countless kids in sports provides the farm with the perfect leadership and keeps everything running smoothly at Lockbriar; truly the heart of the operation. She loves blueberries and cannot get enough of all the fresh vegetables our family is able to enjoy during a given season.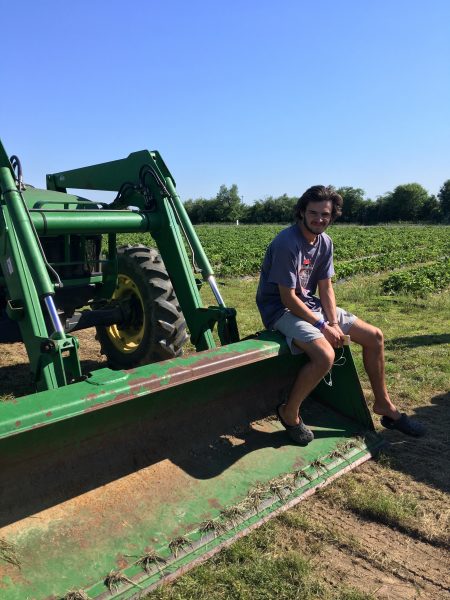 James A. Lockwood
Wholesale Manager + Apiculturist
While youngest of the Lockwood Family, James' work ethic and brains are beyond his years. James is skilled in Wilderness First Aid and public speaking and interested in educational leadership and psychology, currently pursuing a degree that will combine all these passions. In middle-school, James graduated youngest in his class as a Certified Apiculturist and is responsible for the health and wellness of our on-farm Apiary. Growing up at Lockbriar, he has taken over as Lead Wholesale Manager during the summer season, hardly summing up his everyday duties as James truly does anything and everything. In his happy place, he can most often be found mowing the lawn.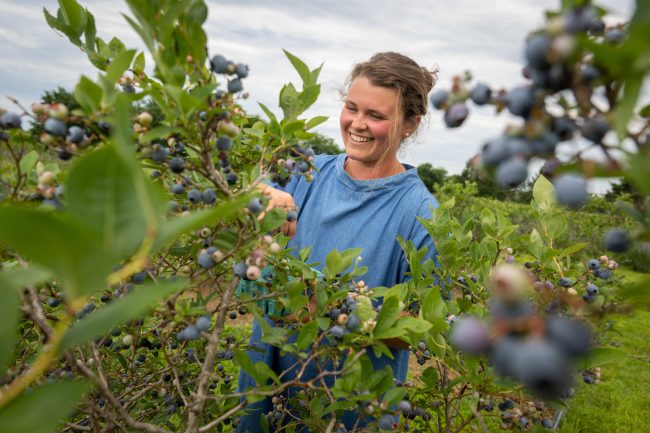 Jacqueline Michelle Lockwood
Senior Merchandiser + Ice Cream Creator
Growing up traveling to summer farmer's markets with her dad helped her discover a passion and love for fresh food, the sunshine, agriculture, and people. At a young age, she excelled in the retail environment and has helped lead Lockbriar's brand development through the past decade. While in high school at Ursuline Academy, Jacqueline attended Penn State's Ice Cream 101 course, churning the first batch of on-farm ice cream in 2012. This value-added venture still serves as a premium outlet for surplus local products sourced at Lockbriar Farms, now branded as Lockbriar & Daughter. Lockwood has recently graduated with a Bachelors in Food Science & Technology and is currently pursuing her MBA in Food & Agribusiness, both from Delaware Valley University in Doylestown, PA. Find her taking pictures in the flower fields, at your hometown farmer's market, or whipping up a batch of ice cream in her "office."

four-legged farmhands…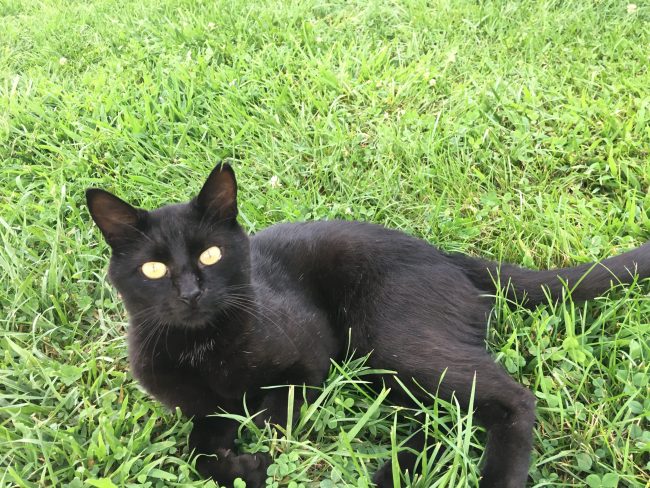 Luna Lockbriar
Welcoming Committee
Patiently awaiting farm guests to arrive, this kitty cat can likely be found lounging by an Ice Cream Barn picnic table. He spends his days exploring the grounds and has no idea that he may not be a labrador retriever.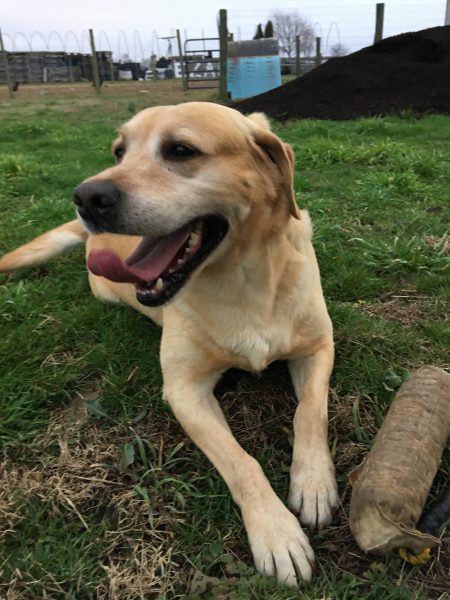 Crozier Lockbriar
The Mouth of the South
Resident noisemaker and the official in-house Strawberry Taste Tester. Our loyal labrador enjoys long walks on the farm and the occasional vanilla ice cream cone!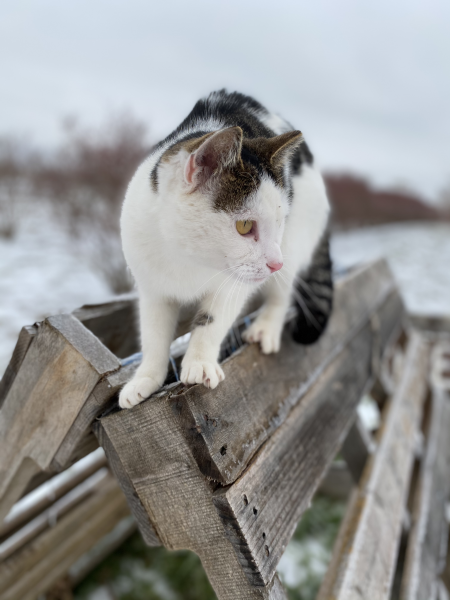 Girl LB
The Huntress
Always on the lookout… always up for a new adventure. This kitten is ferociously sweet and, unlike Luna, has no problem being a cat.
Amazing Grace
"How Sweet The Sound"
The newest babe of Lockbriar who can jump like a kangaroo.
more information on Lockbriar Labradors to come.
---