---
The joy that comes with each seasons' bountiful harvest of fresh fruits inspired this artisan food venture as a premium value-added outlet for the local goods produced and sourced by Lockbriar Farms.
---
Looking for something sweet for your special event?
…chat with the daughter about catering…
---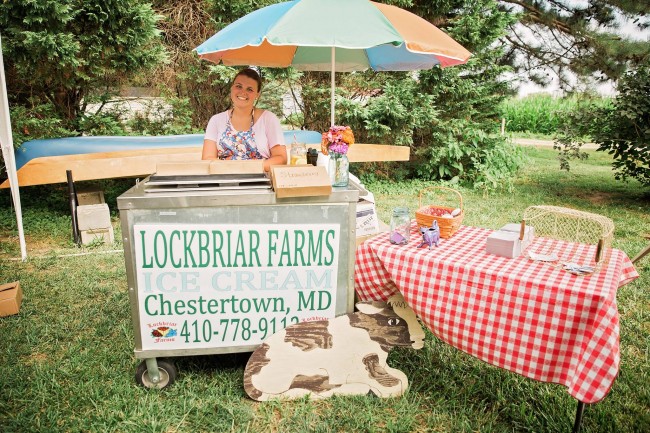 Meet the daughter…
Jacqueline Michelle Lockwood churned up her first batch of on-farm ice cream in 2011 (the flavor was Blue Chip!), discovering a passion for creating these frozen desserts. During a junior year chemistry class at Ursuline Academy, she learned about wonderful things like overrun, lactose, fat globules and emulsions! She next attended Penn State's Ice Cream 101 course, along with her father, Wayne, and received her certification in ice cream production. These experiences left her fascinated by agricultural food sciences and propelled her to obtain a bachelor's in food science and technology and MBA specializing in food and agribusiness from Delaware Valley University in Doylestown, Pennsylvania.
---
The Lockbriar difference…
Lockbriar offers unparalleled access to the other side of ice cream making: the ingredients! By sourcing from a reputable, quality local dairy, the focus of our production can be on creating unique and wonderful flavors made exclusively with freshly grown and locally sourced ingredients. Start dreaming of plump red raspberries, gardens of fresh mint, bright blueberries, mixed briar fruits with lavender blossoms, and clover honey swirls from the Lockbriar & Son apiary.
Lockbriar has the BEST ice cream on the eastern shore and is the only farmmade, artisan ice cream company this side of the bay.
---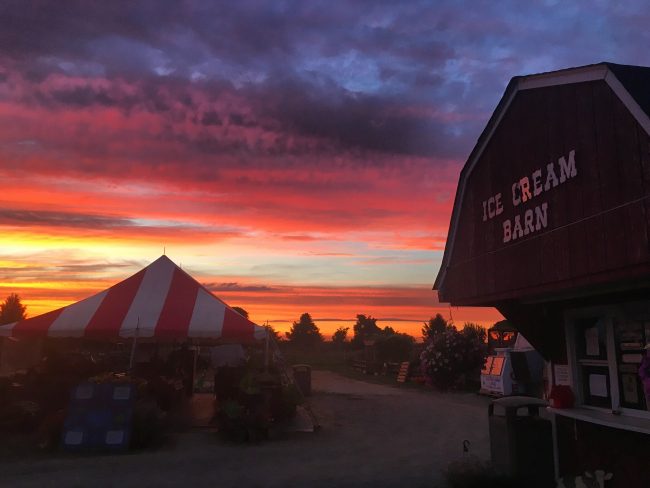 Enjoy a treat!
Lockbriar's Ice Cream Barn was officially launched after her mother, Marcella Lockwood, applied the farm for a grant through the Maryland Agricultural and Resource-Based Industry Development Corporation; Lockbriar was one of 13 local farms awarded to expand their value-added production.
The Ice Cream Barn operates daily during the summer months into fall, providing new and old with wonderful ice creams made fresh, on-site!
---
Shore-ly a sweet treat! Who needs the cow, anyways?™
---
---
In the news…
Lockbriar was among some of the greats crowned as one of the most charming ice cream parlors on the Chesapeake!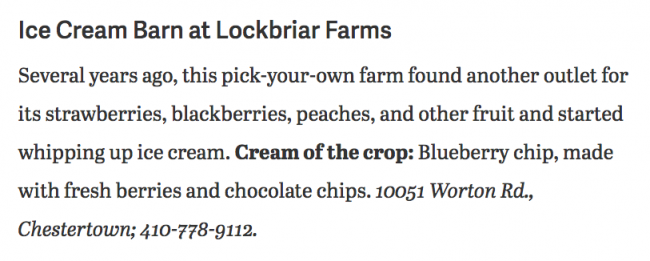 ---