Lockbriar Farm is a family-run business, owned and operated by Wayne and Marcella Lockwood along with our children Jacqueline and James. The original farm, located in rural Cecil County, Maryland was developed on land owned by the Frazier family dating back to the 1800's.
We have been growing fruits and vegetables since 1993. We started out growing strawberries, which were sold wholesale to roadside stands and supermarkets. After a few years, we decided to shift our operation towards retail. In doing so, we were able to diversify into vegetables and other fruits. Help with variety selection and growing methods was obtained from the University of Maryland Wye Research Center and USDA Fruit Research Station in Kearnysville, W.V. We also attended conferences every year to stay abreast of new technology, varieties, etc.
As we continued to grow, we added raspberries, blackberries, blueberries, gooseberries, currants, and elderberries plus a full line of vegetables including sugar corn, cantaloupes, watermelons, and tomatoes-including High Tunnel/early tomatoes, which we sold on the Farm and at Farmer's Markets.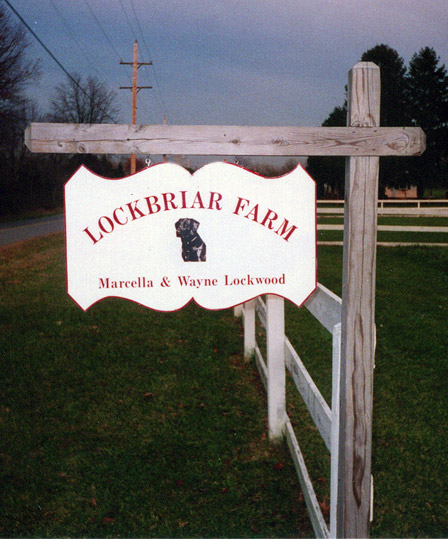 Now that we've relocated from Cecil County to Kent County, we are replanting everything including peaches, apples, plums, apricots and sweet cherries. Our farm will be open to "U-Pick" in 2007 starting with strawberries, blackberries and raspberries. In 2008 we added peaches, blueberries, apples and pumpkins to our operations. In 2009 we added white peaches, nectarines, apricots and pluots to our U-Pick operation.
Here, at Lockbriar Farms, we strive to grow the best quality fruits and vegetables possible, using IPM (Integrated Pest Management) practices and reduced spraying with organic products whenever possible. We are committed to a cleaner, healthier environment for our family, farm, and community.