You can find Lockbriar Farms' fresh produce and products all over the Eastern Shore! We are open daily, during the season, at our Farm Stand outside of Worton. During the week, we popup at various market locations to bring you the freshest variety of local goods we can.
---
See you in the Spring!
Lockbriar Farms, 10051 Worton Rd, Chestertown, MD 21620
Details on the 2018 Season... coming soon!
---
Times and Locations: (regular season)
*weather permitting*
Kent Island Farmer's Market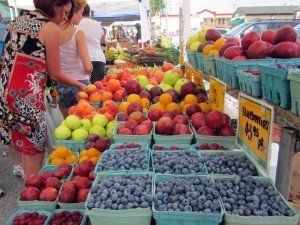 830 Romancoke Rd (Rt 8 South, 1+1/2 miles South of Rt 50)
Stevensville, MD  21666
Thursdays: 3:30 pm - 6:30 pm
Open Year-Round
Chestertown Farmer's Market
The Town Square, Chestertown's Fountain Park
Chestertown, MD  21620
Saturdays: 8:00 am - 12:00 pm
Open Year-Round
Opening soon...
Newark Co-op Farmer's Market
Newark Shopping Center
230 E Main Street
Newark, DE  21620
Sundays: 9:30 am - 2:00 pm