Our mission is simple:
Combine quality ingredients with a knowledge of food, an appreciation for agriculture, and a pursuit of excellence, to create unique artisan ice creams rich in flavor and craft.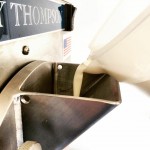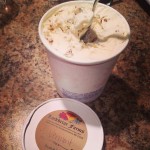 "Shorely," A Sweet Treat!
Lockbriar Farms is pleased to offer our own fresh, locally made ice cream! The Ice Cream Barn at Lockbriar Farms has the best ice cream on the Eastern Shore! Our artisan ice cream is made in small batches using local cream mix, our own fruits, and other locally sourced ingredients, like our Clover honey in Honey Vanilla, three varieties of fresh mint leaves from our Herb Gardens for Hint of Mint Chip and summery lavender from Calico Fields for our Briar Berry Lavender and Lavender Honey. This ensures top quality and great flavor... just one taste and you will be hooked! 
Who needs the cow anyways?
Lockbriar Farms Ice Cream Co. began as a way to use the local fruits of Lockbriar Farms to make a quality, value-added product. Wayne and Jacqueline Lockwood, father and daughter, learned how to make ice cream after attending Penn State's Ice Cream 101: Introduction to Frozen Desserts directed by the Department of Food Science at Penn State. Inspired to make her own way in the ice cream business, Jacqueline applied for a grant through the Maryland Agricultural and Resource-Based Industry Development Corp. Lockbriar Farms was one of 13 local farms awarded to expand their value-added production. 
Jacqueline is currently enrolled in the Food Science Program at Delaware Valley University, Doylestown, PA. Following her sweet tooth and love for agriculture, she plans on continuing her ice cream operation, using the foundation and reputation her family farm has in the Eastern Shore community. Her recipes combine premium ice cream mix from Cloverland Dairy with generous additions of farm-fresh fruits and local ingredients.
The first weekend we were open, August 2012, we only offered about six flavors. Now, as we continue to expanded, are up to more than 30. The unique fresh fruit flavors are what set us apart from your average ice cream brand. Our Strawberry, Blackberry, Blueberry, Red Raspberry Ribbon, Honey Vanilla and Peach just cannot be beat!
We cater events... Leave us a message at 410-778-9112 for more information!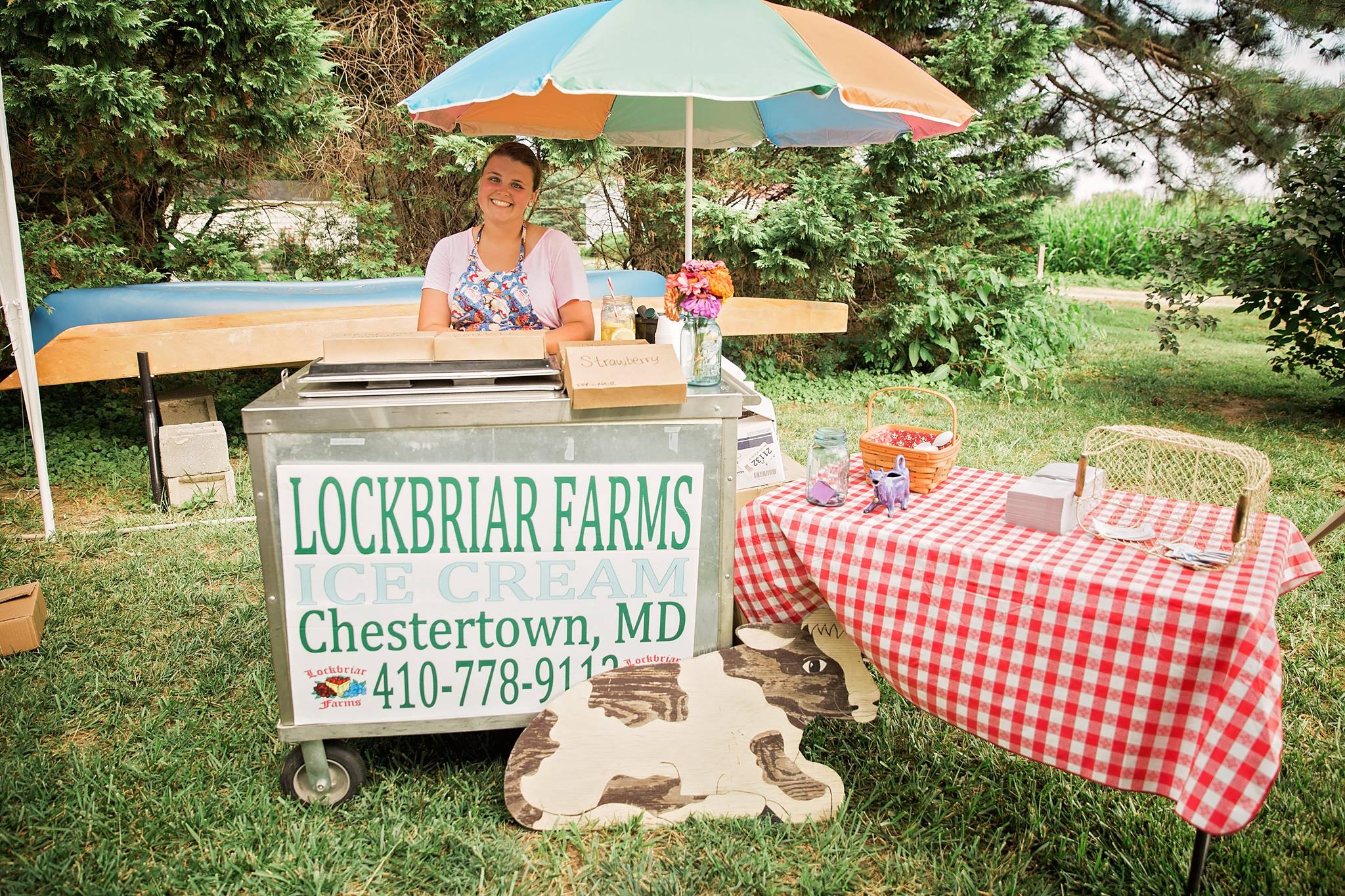 In the news... 
http://www.lancasterfarming.com/Farm-Fresh-Fruit-Focus-of-New-Eastern-Shore-Ice-Cream-Venture-#.VaVkZhO6cb0
https://www.washingtonian.com/2016/06/29/most-charming-ice-cream-parlors-around-the-chesapeake-bay/

Photos below by Chelsea Fluharty Photography - http://www.chelseafluhartyphotography.com/